HANDY INFORMATION
About Thailand
Thailand (official name; the Kingdom of Thailand) is located in the heart of mainland Southeast Asia. Thailand is a country of mountains, hills, plains and a long coastline along the Gulf of Thailand (1,875 km) and the Andaman Sea (740 km), not including the coastlines of some 400 islands, most of them in the Andaman Sea. The capital city is Bangkok (or Krung Thep, in Thai, which means City of Angel), where APRICOT 2024 will be held.
Timezone
GMT +7
Language
Thai is the national and official language. It is a tonal language with different dialects. Other languages spoken locally such as Lanna in the northern provinces, the Lao dialect of Isan spoken in the northeastern provinces, Southern Thai (Pak Tai) in the southern provinces, in the far south, Kelantan-Pattani Malay is the primary language of Malay Muslims. Varieties of Chinese are also spoken by the large Thai Chinese population. English, a compulsory subject of secondary school curricula, is widely spoken and understood throughout the country.
There is one Thai word that is worth remembering; "Sawasdee" (SA WAT DEE) is a greeting that is used for "Hello".
EIGHT USEFUL THAI PHRASES
| | |
| --- | --- |
| Hello | SA WAT DEE |
| Thank you | KOB KHUN (KRUB / KAA) |
| Yes | CHAI |
| No | MAI |
| Mr., Mrs., Ms. | KHUN |
| I don't understand | MAI KHAO JAI (KRUB / KAA) |
| How much is this? | RAA KAA TAO RAI (KRUB / KAA) |
| Nevermind | MAI PEN RAI |
| Where is the restroom? | HONG NAAM YOO TEE NAI? |
Tipping
Tipping is not customary in Thailand, there is no mandatory requirement to tip anyone, but small gratuities for great service are very much appreciated.
Weather
Thailand's climate ranges from the sub-tropical to the tropical zones, with three distinct seasons: a hot and dry season from February to May, a monsoon season from June to October, and a cooler, dry season from November to January. Average seasonal temperatures vary between a low of 23.0 °C and a high of 32.2 °C.
Drinking Water
Generally potable for locals, but "recommended" to consume bottled water.
Currency and denominations
Thailand's currency unit is the Baht, which is divided into 100 satangs. Notes are in 20 baht (green), 50 baht (blue), 100 baht (red), 500 baht (purple), and 1,000 baht (brown) denominations. The exchange rates against the US dollars averaged out at 36.5 baht to US$ 1 in 2023. Coins are valued at 25 and 50 satangs (brass-colored), 1 baht (nickel), 2 baht (brass/nickel), 5 baht (nickel with copper rim), and 10 baht (nickel with a brass center).
Besides banks, foreign currency may be exchanged at hotels, most large department stores (Malls), and authorized money changing establishments (normally inside malls). International credit cards such as Visa, Master Card, and American Express are also accepted in major establishments.
Business and Banking hours
Government offices and most tourist attractions open every Monday – Friday at 08.30 a.m. – 04.30 p.m. Opening hours of private companies are different. Most of the companies open at 08.30 a.m. – 05.30 p.m. Some open every Monday – Friday, but some also open on Saturdays.
Most department stores open daily from 10.00 a.m – 10.00 p.m.
Opening hours of restaurants are varied depending on their menus. Some open at 06.00 a.m. until the evening, some restaurants like those in china town open from 05.00 p.m. – 01.00 a.m., or some open 24 hours. Pubs and bars open at night from 08.00 p.m. – 01.00 a.m. but some bars are also restaurants so they may open from 10.00 a.m. – 02.00 a.m.
Most banks are open from 8:30 a.m. to 3:30 p.m. on Mondays through Fridays. However, certain branches, particularly those located within department stores, operate daily from 10:30 a.m. to 7:30 p.m. Additionally, automated teller machines (ATMs) are available 24/7. In line with the "Cashless Society" trend, online and e-payment methods are widely accepted and used throughout the country.
PUBLIC TRANSPORTATION IN BANGKOK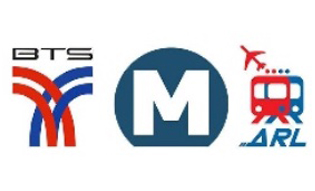 Bangkok Skytrain (BTS) and MRT: The Bangkok Skytrain (known as the BTS) and the Bangkok Subway (known as the MRT) are the two most convenient ways to travel around Bangkok. The BTS and MRT are independent transport networks. That means you need to buy separate tickets if you change between the two systems. At the moment you can't use the same ticket on both ARL networks. There is a third network, the Airport Rail Link (ARL) which is also independent and requires its own ticket.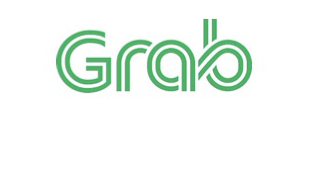 Transportation Application:
GRAB is the widely used transportation application in Thailand.
Overseas credit card compatible
App operates in English (but majority of the drivers are not bilingual)
Taxi: Bangkok and big provinces have metered taxis.
Tuk Tuk: A three-wheeled motorcycle which becomes a symbol of Thailand and can be found around Bangkok and in some provinces.
Power Plug
In Thailand, the voltage of domestic AC is 220 volt (50 cycles). Foreign visitors are advised to bring along Travel adaptors to fit the outlets in the country.
Visitors from countries that use 110-voltage electricity are recommended not to bring their personal 110V appliances, and instead find the 220V substitutes if possible. This is because it can be dangerous to use an electrical appliance that is rated at a different voltage from the supply.
Electrical sockets in Thailand are compatible with both flat parallel prongs (like in the United States and Japan) and two round pins (like in most European and Asian countries). While two-pin sockets are common in Thailand, some establishments like hotels and offices also have three-pin outlets installed.
The power plugs and sockets are most commonly type A / B / C / O. Majority of sockets in Thailand are Type A and Type B.